About Kingdomview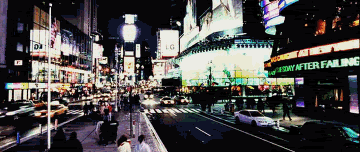 The name, Kingdomview, is a combination of the two terms 'kingdom' and 'worldview'. A genuine Christian worldview is focused on the spread of the Kingdom of God. The ultimate goal of God's Kingdom is that His throne room and this earth will both be in perfectly harmony. This will fulfill Jesus' prayer to His Father, "Your kingdom come, you will be done, on earth as it is in heaven."
A 'kingdomview' is a sweeping vision of all of life under the sovereign authority of the covenant God of Israel revealed in Jesus Christ. (For more on this point, click here)
About the Author:
Joseph Emmanuel Torres serves as professor for Adult Studies at Belhaven University in Orlando, Florida. He has also taught as an adjunct in the department of Biblical and Theological studies at Nyack College (in his home town of New York City). He earned an M.A. in Christian Thought at Reformed Theological Seminary in Orlando, Florida and his B.A. in Biblical and Theological studies.
Joe loves coffee houses, the occasional comic book, his two pugs (Van Til and Kuyper), and his precious wife Jessica. Jess and Joe are proud parents of their gorgeous daughter Jenesis Eden.
Joe has taught courses on the following subjects:
Systematic Theology
Biblical Theology
Old Testament Survey
The Pentateuch and Historical Books of the Old Testament
Prophetic Literature
New Testament Survey
The Life and Teachings of Jesus
Evangelism and Disciple-Building
Hermeneutics
Christian Worldview
Introduction to Christian Apologetics
Introduction to Christian Ethics
Favorite authors: John Frame, Herman Bavinck, Cornelius Van Til, Anthony Hoekema, D. A. Carson, N. T. Wright, James K. A. Smith, Christopher J. H. Wright
Favorite theology books: The Theology of Lordship series by John Frame, Dominion and Dynasty: a Theology of the Hebrew Bible, The Bible and the Future, Total Truth, Solomon Among the Postmoderns, Jesus and the Victory of God
Appreciate what we do? Joe's Amazon wishlist can be found here.